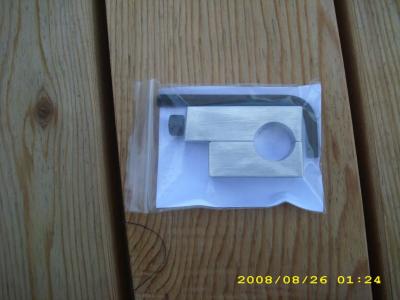 Accessory Clamp Can clamp on steel guitar legs to add items such as beverage holders, processors, microphone holders, or anything you can imagine. Can even fit to motorcycle handlebars.
Adjustable Repair Stand for working on or adjusting PSG. Legs are removable leaving 3 inch table top legs. Easy access to strings and tuners.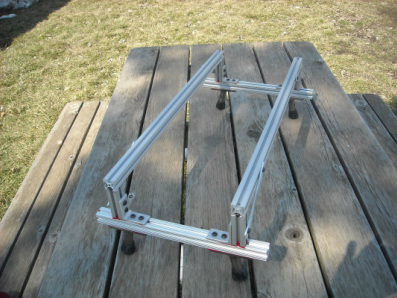 This is the same repair stand, without the leg extensions. I also left out of this picture, the angle bracket that hold the steel up in place. The width is adjustable, but the bracket that holds the steel up is custom to the steel you are working on at the time.

New Slim 2 inch wide pad for step such as on the Sho-Bud 6139 or 6140. There are Velcro strips on each end, and T-nuts in the middle just in case you want to take out the volume, tone, and pickup switch, and use 1/4 20 bolts from underneath to mount pad. This pad is 1-3/8 thick, but can be made in different thicknesses.
Thanks For Looking!